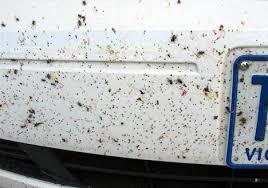 Deep Eco safe cleaning, plus full interior clean
KEEP YOUR CAR BACTERIA AND FUNGI FREE WITH OUR UNIQUE STEAM TECHNOLOGY
You can wash the interior of your car, vacuum thoroughly, wipe down the surfaces, but no matter how clean your car might appear, bacteria and fungi may still linger in the heating and cooling system, upholstery and on other surfaces. The Covid-19 virus has proved how ineffectual normal cleaning might be.
Detailing Adelaide has the know-how, professional equipment and appropriate solutions to successfully treat car interiors and we are proud to introduce premium eco-safe chemical-free, car interior DEEP cleaning, bacteria and fungi removal. This includes fabric and leather upholstery and sensitive surfaces deep cleaning.
Bacteria and Fungi Removal
The conditions within vehicles can vary greatly.
Think about it, the conditions inside a car or vehicle vary because:
the windows are open or closed,
the sun is blazing down,
it is bitterly cold outside,
heater or air-conditioner is switched on,
the car may be garaged, exposed to the elements, under a carport or inside a building
vehicles may be used by tradies or workers who work in factories, or rural workers where the work is dirty and that dirt get carried to the car
Bacteria and fungi can thrive in a variety of conditions and may exist in a vehicle's interior or in the air-conditioning – heating system. Detailing Adelaide have the machinery/equipment and solutions to remove all bacteria and fungi using 100% eco and chemical-free deep cleaning.
One item which people always forget is the baby seat. The apple of our eye constantly, dribbles, "throws up," uses the seat as a toilet, spill drinks, slops food and generally messes up the surrounding seat and floor. Not only does this create bacteria, but it also creates odours. The baby's area and the child seat should be deep cleaned and Detailing Adelaide provides the solution.