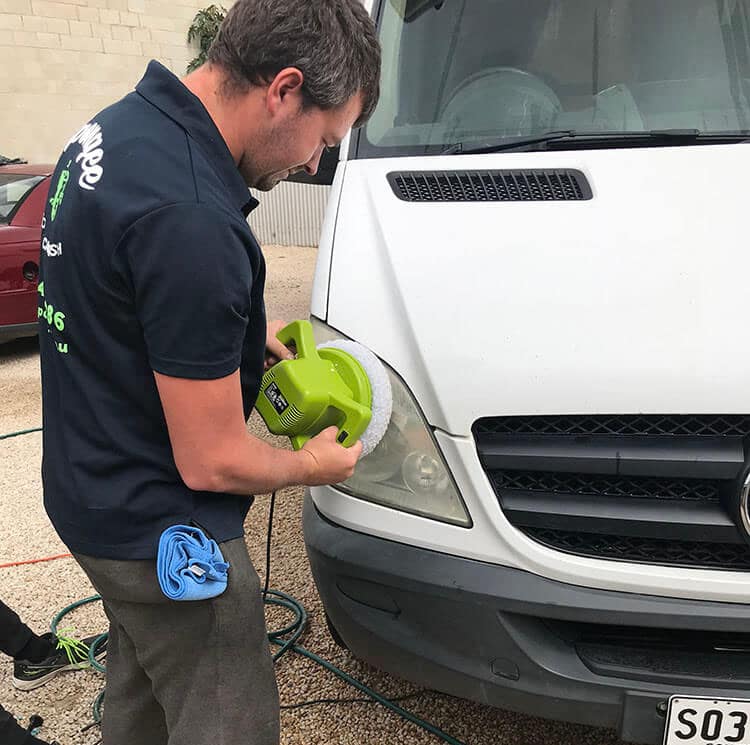 Mobile headlight restoration – make you car smile
Detailing Adelaide offer a mobile headlight cleaning refurbishment and restoration service in any Adelaide or any metropolitan suburb.
The cleaning of your car's headlight makes a massive difference to how old your car looks. Dirty faded car lenses at the front of your car make your car look tired and dirty. The cleaning and polishing process of car headlights conducted by Detailing Adelaide's mobile detailers makes a massive difference to the appearance of your car. If you want to maximise the resale value of your car, get your headlights cleaned and restored. Starting from $50.00 a pair.
Enquire today about our comprehensive car head-light refurbishment service.
CALL: 0411 295 166 GET A QUOTE BOOK A JOB
Clean headlights save lives. The lenses of your headlights deteriorate over time, due to notable wear and tear and the effects of the harsh Australian sun and most times drivers don't notice until they are driving on a particularly dark night when suddenly it is dangerous if your headlights are not producing a strong steady beam. It makes sense most cars need a polish or a cut and polish after number of years of use and your headlights are exactly the same they need to be cleaned and polished. Headlight restoration from $50 a pair
Detailing Adelaide offer mobile headlight refurbishment or headlight restoration 7 days a week
READ WHAT OUR CUSTOMERS HAVE TO SAY ABOUT OUR HEADLIGHT RESTORATION SERVICE