Mobile Car Detailing & Mobile Car Washes

We come to you 7 days a week, from 8.00 am to 7.00 pm
BEST CAR DETAILING ADELAIDE
We believe we offer the best possible car detailing service. Detailing Adelaide are car detailers of choice for many residents of Adelaide and the surrounding suburbs.
Known for our professional service and quality workmanship, Detailing Adelaide are your one stop shop for all car cleaning, valeting and detailing needs. Our team consists of enthusiasts who have years of experience in the car detailing industry. Cars are our passion and we treat yours as we would ours!
You need Detailing Adelaide's mobile car detailing services if you:
Have a packed schedule and can't squeeze your car's wash & service in it
Are looking to get a thorough detailing done to increase your car's resale value
Just bought a used car but want to show it off to your friends as if the beauty just zoomed out of a swanky car showroom
Have come back from a long family road trip and don't have the energy to clean up the mess in your car
Have a wedding coming up in the family and want to revive your car's fading glamour
Give us a call today and don't waste time waiting in queues for your car's superior wash and servicing.
Our Car Exterior Detailing Services
CAR WASHING
Dust and grit must be cleaned away completely before any other work can be done. Otherwise, the paintwork is damaged and even when you polish the car you will see fine "spider web" lines on the paintwork. The vehicle needs to be washed thoroughly using the correct detergent and clothes before any polishing, waxing or buffing is carried out. Our mobile Car Washing Service is a top-to-bottom clean, including wheels and tyres. Machine car wash always leaves muck on your rims. Therefore, we use the good old hand car wash approach.Our Hand Car Wash means clean rims, tyres, and trim.

We believe that without doubt, hand car washing gives the best results and in the long term preserves paint finish far longer than any other method. The other major advantage of personalised car hand washing is that humans can spot small blemishes or imperfections on any surface on the outside of your car. These car exterior imperfections can be treated on the spot using an appropriate cut and polish.

BUFFING & POLISHING
We remove unwanted contaminants from your paint surface and get it looking great.
Our Car Exterior Detailing Services
DE-GREASING DOOR JAMBS
Our de-grease service will get your door jams sparkling clean.
GLOSSING EXTERIOR PLASTICS
Any plastic on the exterior we gloss to ensure a great finish.
GLOSSING EXTERIOR RUBBERS
We rinse your entire car using a high pressure gurney for a comprehensive clean.
CLEANING WINDOWS
We clean your windows for streak free vision.
HAND WASHING & WAXING
No corners cut because we go over your vehicle giving it a hand wash and wax for consistency.
CHAMOIS DRIED
We remove all water marks by using a genuine chamois.
HAND POLISHING
Finally, your car will be hand polished for looks that last.
DEODORISATION
We'll have your car smelling fresh with our range of great odors, your choice.
Our Car Interior Detailing Services
We have all tried to clean the interior of our own car. What starts off seeming like a quick and easy job soon becomes time-consuming and frustrating. Ever wondered why?
The interior of any car is made up of a variety of materials and there are all sorts of nooks and gaps that get filled with dust, sand, grit and who knows what. To add to all of this, muck gets into the material on seats and everything touched by the driver is picking up oils from their skin.
So once you start cleaning your car you realise you don't have the equipment, know-how or often the time and patience to do a thorough job. At Detailing Adelaide, we have all the know-how, experience and the equipment to get the interior of your car looking it's best.
INTERIOR RUBBERS GLOSSED
We rejuvenate your interior rubbers to keep your seals as new.
CLEANING INSIDE WINDOWS
How often does the interior of your windows get cleaned? We'll take care of the inside windows, and, as a bonus, we will also clean the outside of your windows.
INTERIOR VACUUM & CLEANING FLOOR MATS
We use a high pressure vacuum to clean your car seats, floor mats and carpet.
STEAM CLEANING SEATS & CARPETS
We steam clean your car seats and carpets for great results.

Please note: Sometimes with stubborn stains, the normal interior clean process is not enough and carpet stain remover may need to be employed.

CLEANING DASHBOARD, CENTRE CONSOLE & DOORS
We remove all grime and clean the front areas of your car interior.
GLOVE BOX, COMPARTMENTS CLEANED & GLOSSED
We clean out all your car's compartments and give them a once over.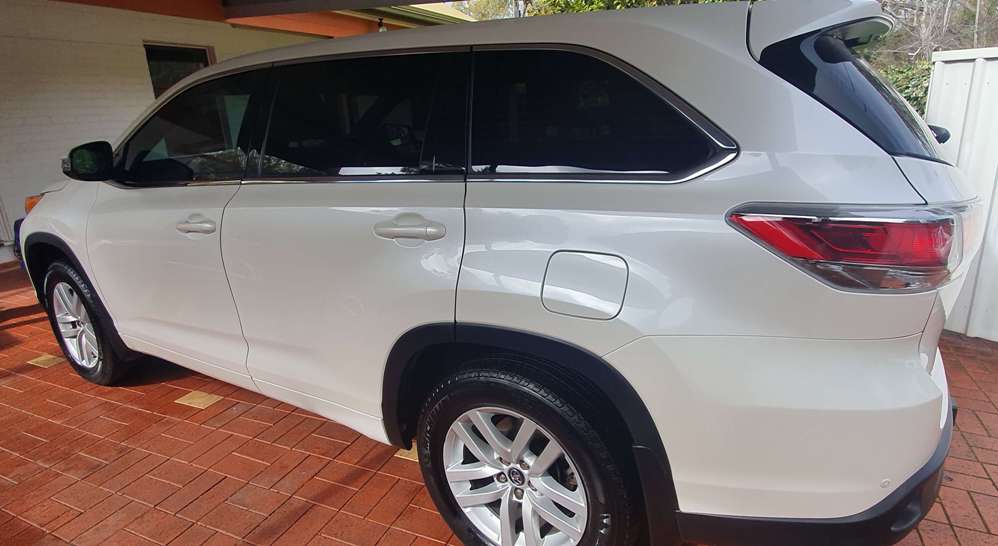 Pre-Sale Car Detailing Adelaide
If you are looking to sell your car, it is advisable to get it thoroughly serviced by professional car detailers. This not only ensures the car is in perfect working condition but also considerably increases the resale value of your car.
Detailing Adelaide offers comprehensive pre-sale car detailing packages for both interior and exterior detailing and cleaning. Our packages include services such as cleaning and polishing of wheels, exterior polish of the car, washing with detergent, cleaning of doorjambs and drying with a chamois as well as a host of interior valeting services.

Add On Services
CLEANING CAR ROOF LINING
When you look up, your car will look great with our roof lining clean. The variance in the time and effort needed to clean car roof linings can be vast because some cars may require minimal spot cleaning and others the total area of the roof lining cleaned, which means our detailers will give you a quote before proceeding.
Please note: The car roof lining cleaning service is only available when booked with another detailing service.
STEAM CLEANING & VACUUMING TRUNK CARPET
It may be a hidden storage space but we'll give it a good clean out to ensure it's looking great, which includes vacuuming and shampooing the boot carpet and cleaning the boot well = $25.00
Please note: The car boot cleaning service is only available when booked with another detailing service.
STEAM CLEANING ENGINES
High-pressure steam to clean your engine and the surrounding engine bay plus a coat of silicone shine = $40.00.
Please note: The car boot cleaning service is only available when booked with another detailing service.